Over 80% of retreaded truck & bus tyre used in the UK are made in the UK.  Directly and indirectly, the sector supports over 5,500 UK jobs, many in deprived areas of the country.   In addition to numerous environmental benefits, the retreading of truck & bus tyres contributes £230 million to the UK economy ever year.
The truck and bus tyre retreading sector is characterised by two alternative processes.  The hot cure process requires heavy investment in plant and longer production runs but offers a lower unit cost.  The cold cure process requires less initial investment and offers increased production flexibility but unit costs are higher.  Both processes are represented in the UK: twenty-one micro-enterprises and SMEs operate the cold cure process, almost entirely under franchise from one of two major international franchisers.  Six plants, of which 3 are large, operate the hot cure process and account for over 65% of UK production.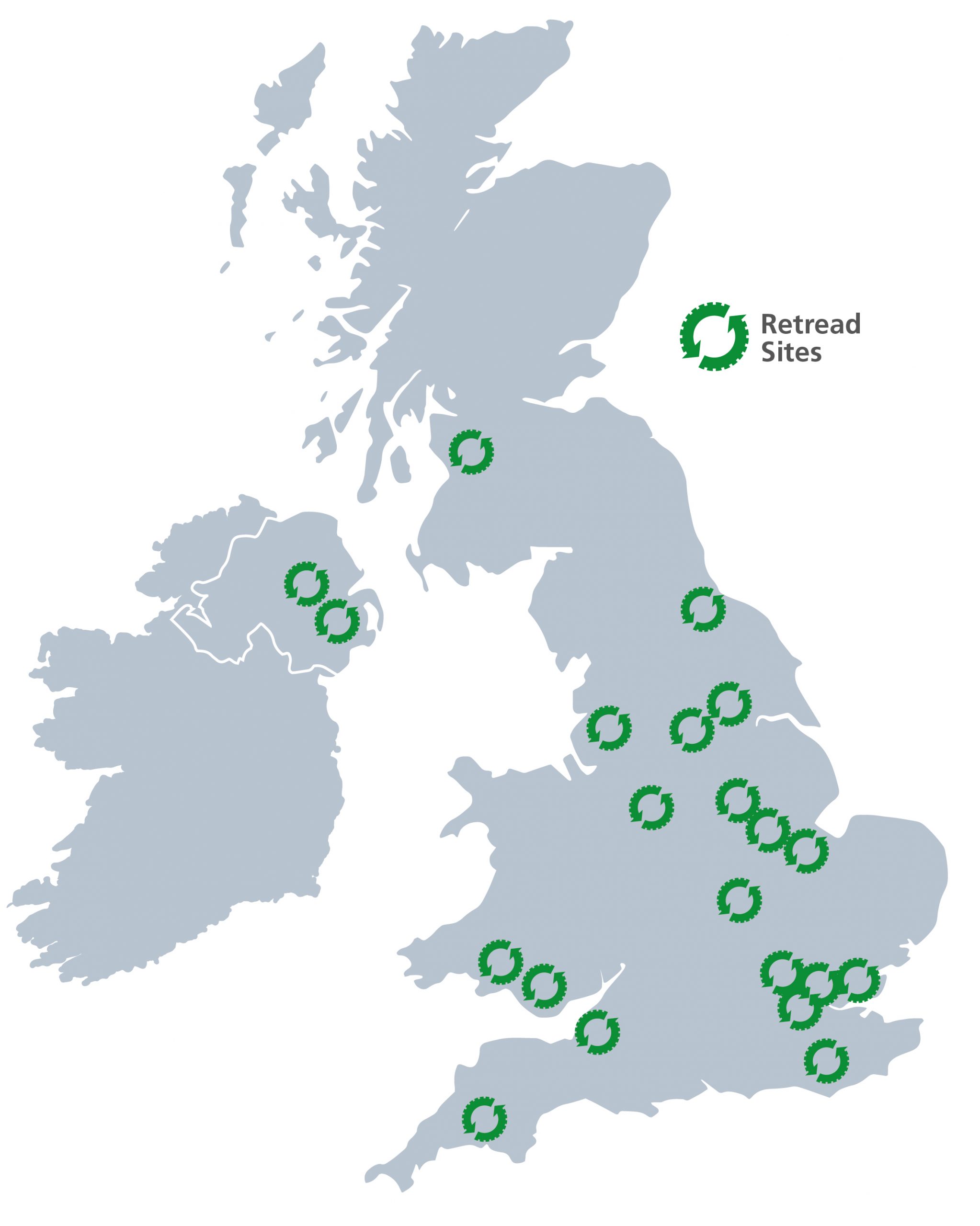 Both processes share the same initial stages of rigorous casing inspection, including shearography and X-ray examination, removal of the remaining tread and repair of minor defects.  In the cold cure process a new pre-cured tread strip is bonded to the prepared casing using a thin veneer of rubber compound.  The assembly is then cured in an autoclave to produce a vulcanised bond between the original tyre casing and the new tread.
In the hot cure process new uncured rubber compound is applied to the prepared casing.  The assembly is then cured in a tyre press where the tread pattern is moulded and the rubber vulcanised, forming a chemical bond with the original tyre casing.
Retreaded tyres sold in the UK must by law be made in compliance with UN ECE Regulation 108 (Car tyres) or 109 (Commercial vehicle tyres).   The retreading process and the operator must be certified by a national type approval authority (the Vehicle Certification Agency in the UK) and are subject to rigorous annual Conformity of Production verification by the type approval authority.