Environmental benefits
Using retreaded truck & bus tyres delivers three times the resource efficiency and consumes four times fewer tyres than using low-cost single-life tyres.
Furthermore, premium quality tyres and retreads typically last up to 50% longer than low-cost single-life tyres.  As a result, non-exhaust emissions are correspondingly reduced.
85% of the used tyre is re-used in a retread, greatly increasing resource productivity and improving supply resilience.  Each time a truck & bus tyre is retreaded 30kg of rubber, up to 20kg of steel and 60 kg of CO2 are saved.  Many premium quality truck tyres can be retreaded more than once, offering a total life expectancy of over 375,000 miles – 15 times round the world!
Truck & bus tyres typically contain 28% natural rubber which is classified by both the EU and the USA as a Critical Raw material due to the threat of burgeoning global demand growth outstripping available supply.  Increased use of retreaded tyres could help alleviate this challenge.  See Natural Rubber.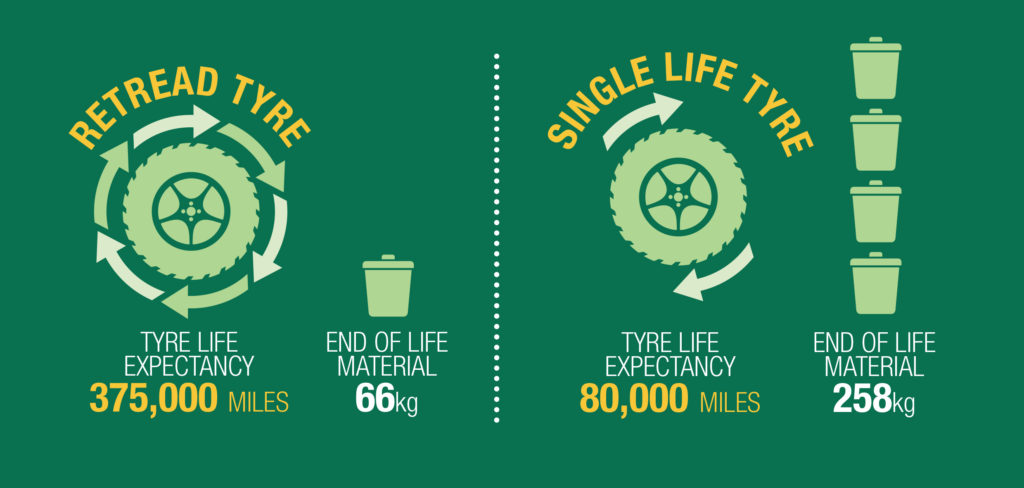 Economic benefits
Retreaded truck & bus tyres offer similar or better performance than the original tyre at a similar overall cost per mile to low-cost single-life tyres.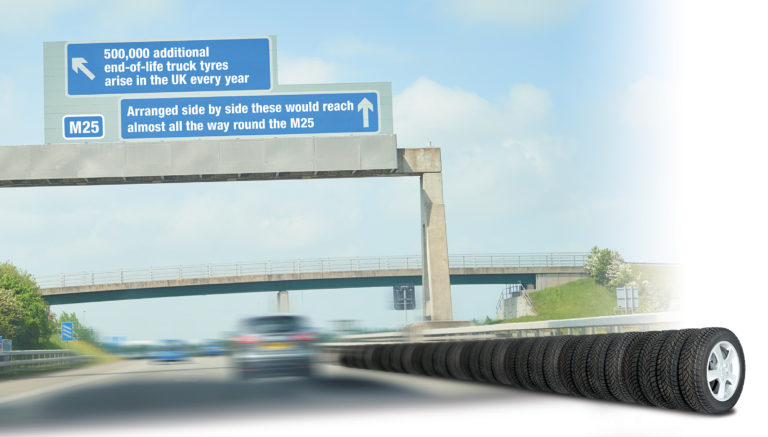 Over 80% of retreaded truck & bus tyre used in the UK are made in the UK.  Directly and indirectly, the sector supports over 5,500 UK jobs, many in deprived areas of the country.   The retreading of truck & bus tyres contributes £230 million to the UK economy every year.