Below is a list of our members.
On 1 April 2018 the Retread manufacturers' Association joined forces with the BTMA to build a stronger platform to represent retread manufacturing in the UK. View BTMA Retread Manufacturers.

Apollo Tyres UK is part of the global Apollo Tyres group of companies, which has its head office in the Indian city of Gurgaon. Apollo is a young, dynamic company that takes pride in its unique identity. We design, manufacture and sell high quality tyres under the Apollo and Vredestein brand names through an extensive network of business partners in the UK, mainland Europe and North America. Our Vredestein brand is over 100 years old and has premium brand recognition in the industry. Our product ranges include car, truck, agricultural, industrial and bicycle. Many of our car tyres are designed by the Italian design house Giugiaro.
Bridgestone UK is part of Bridgestone Corporation – the biggest tyre and rubber manufacturer in the world – and we sell tyres and other products across the whole of the United Kingdom. We are dedicated to delivering some of the highest levels of safety, reliability and performance, whatever the conditions and wherever your journey may lead. We employ over 140.000 people around the world, operate 178 plants in 25 nations and sell products in more than 150 countries. One in five vehicles in the world drives on Bridgestone tyres. "Serving Society with Superior Quality" has been our mission since Shojiro Ishibashi founded Bridgestone in 1931.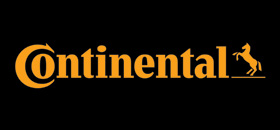 Continental develops pioneering technologies and services for sustainable and connected mobility of people and their goods. Founded in 1871, the technology company offers safe, efficient, intelligent, and affordable solutions for vehicles, machines, traffic and transportation. In 2019, Continental generated sales of €44.5 billion and currently employs more than 232,000 people in 59 countries and markets.
Read More
The Tyres business area has 24 production and development locations worldwide. Continental is one of the leading tyre manufacturers with more than 56,000 employees and posted sales of €11.7 billion in 2019 in this business area. Continental ranks among the technology leaders in tyre production and offers a broad product range for passenger cars, commercial and special vehicles, as well as two-wheelers. Through continuous investment in research & development, Continental makes a major contribution to safe, cost-effective and ecologically efficient mobility. The portfolio of the Tyres business area includes services for the tyre trade and fleet applications, as well as digital management systems for tyres.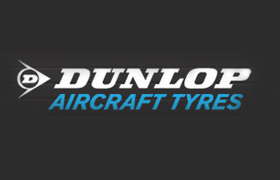 For over 100 years Dunlop Aircraft Tyres has respresented excellence in the aviation industry and is today the World's only specialist manufacturer and retreader of aircraft tyres. With over 500 approvals Dunlop Aircraft Tyres can supply tyres for over 300 different types of civil and military aircraft. Dunlop Aircraft Tyres is committed to providing operators around the globe with new or retreaded aircraft tyres of the highest quaility and customer service of the highest standard. Tel: 0121 384 8800
Goodyear is one of the world's largest tire companies. It employs about 62,000 people and manufactures its products in 46 facilities in 21 countries around the world. Its two Innovation Centers in Akron, Ohio, and Colmar-Berg, Luxembourg, strive to develop state-of-the-art products and services that set the technology and performance standard for the industry. In the UK&I Goodyear has a head office in Birmingham and one in Dublin. For more information about Goodyear and its products, go to www.goodyear.com/corporate.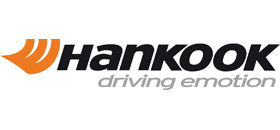 Hankook is one of the world's largest and fastest growing tyre manufacturers for innovative, high-quality and high-performance radial tyres for passenger cars, light trucks, SUVs, RVs, trucks, and buses as well as motorsports (circuit racing/rallies). Hankook were first introduced into the UK in the early 1980's and since then the company has progressively built a level of brand awareness and reputation for quality equalling that of many longer established brands.  Internationally leading car manufacturers rely on tyres made by Hankook for their original equipment.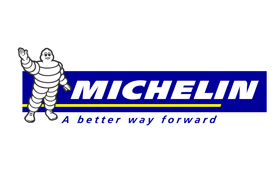 Michelin is proud to have been manufacturing tyres in the UK since 1927. Michelin has been responsible for many of the tyre industry's greatest developments, and it uses this approach to innovation to create premium products that enhance safety, fuel economy, longevity and pleasure. Michelin is committed to improving sustainable mobility for all. To this end it makes tyres for all types of vehicles including cars, buses, lorries, aircraft, earthmovers, agricultural vehicles, motorbikes and bicycles. It also publishes world-renowned maps, guides and road atlases. Michelin is present in more than 170 countries, has more than 110,000 employees and operates 67 production plants across the world.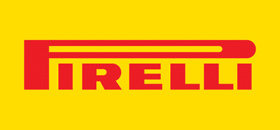 Established in 1872, Pirelli is a pure Consumer tyre company and one of the world's largest tyre manufacturers. Thanks to a distinctive high-end positioning, it is one of the leading international tyre companies in the Premium and Prestige market segments. Benefiting from partnerships with leading makers of prestige and premium vehicles, Pirelli's broad range of approved tyres distinguishes it in the industry – more than 3300 models – to fit an array of vehicle profiles all designed and tested for perfect road handling. Pirelli has a large commercial network and serves mature and emerging markets equally