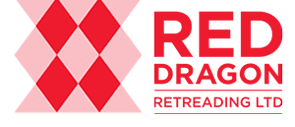 Established in 1965, Red Dragon Retreading Ltd are very experienced and knowledgeable car tyre dealers located in Bridgend, South Wales.
A family run company, we are small and friendly and deal with all types of tyres. We are specialists in supplying and repairing car tyres but also deal with truck tyres as well.
Read More
Why choose Red Dragon Retreading Ltd?
Free quotes
Competitive prices
Offer good quality workmanship
Many years of experience
High levels of customer service
Associated with Bridgestone and Bandag tyres.
We are members of the franchises Bandag and Bridgestone.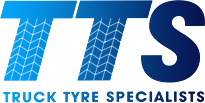 Today the need to reduce tyre management cost is vital to any company operating transport. For 40 years TTS has established a reputation for providing a remould service tailored to meet the customer's requirements, offering product ranges in premium remould and procure ranges gives a comprehensive range of tread patterns to suit all relevant operations.
All products are manufactured using high grade rubber compounds, which are continually being developed and improved to provide tyres, which customers have proved, will equal or even outperform new tyres.
Read More
Service
TTS specialise in providing a guaranteed Customer Own Casing (COC) service to users. This is ideal for fleets who, wish to maximise the use of their own casings. We are able to return the processed tyre with the original serial number and customer name embossed on the sidewall. A regular collection and delivery service is made to the distributor and fleet user. At the point of collection, a detailed record is made of all casings. This is the start of the TTS casing management system, which has been developed over many years to meet individual customer requirements.
In addition to the COC service, a full range of stock remoulds and retreads are held at the factory to supplement both distributor and user requirements.
The TTS sales representatives have many years of experience in the truck tyre industry. They have a wealth of knowledge and are able to advise on the most cost effective use of your casings and recommend the most suitable tread patterns for your operation. They will liaise with your distributor on collection and delivery of casings and even bring you to the factory to witness the processing of your tyres.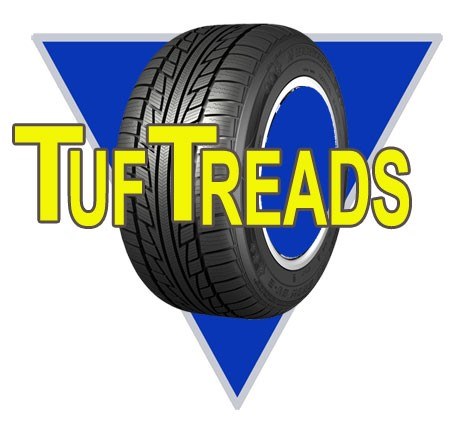 TUF Treads (Dyfed) Limited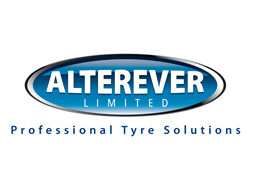 Alterever is a privately owned independent retreading company supplying a vast range of tyre solutions to a wide range of customers. The business was originally founded in 1974 and greatly values the importance of its relationship with customers, suppliers and staff. We strive to ensure the very best in quality, service and commitment. Our long-standing customer base demonstrates this and a large portion of our customers have been with us for many years.
Read More
We are based in Gilberdyke East Yorkshire with easy access to all major motorway networks, towns and cities. At Alterever your company is in safe hands keeping you on the move and offering you peace of mind.
Our product range has been specially selected to offer the very best in safety, quality and of course excellent value to our customers.
Why choose Alterever Tyres?
Our manufacturing capabilities
Our bespoke tyre solutions, retread or new
Our history of excellent customer service
The quality and value of our products

PB Tyres UK LLP is a family run business established over 40 years ago originally specialising in buying and selling truck tyre casings in the U.K. Over the years PB Tyres has grown significantly and now deals in casings on a worldwide scale. We are regular exhibitors at the Reifen Tyre Show in Essen, Germany as a portal to the European market.
Read More
PB Tyres are located in Milton Keynes, Buckinghamshire, just near the M1 motorway. Our central location means we are within easy reach of most of the major UK airports Heathrow, Birmingham, Luton and Stansted.
Our premises cover over 12,000 square metres at which we hold in excess of 10,000 part worn and used casings.
As part of our ongoing process of development, PB Tyres regularly add to and improve our services offered to our customers to accommodate an ever changing market and provide a wide range of services to the tyre industry.
The truck casing collection service we offer is used by a large number of important waste management companies, leading truck tyre distributors and large independent haulage companies.
Over the years PB Tyres have established partnerships with most major manufacturers including Michelin, Continental and Bridgestone.

Bandvulc, a subsidiary of Continental Tyres, has been established in Devon for almost 50 years with a strong ethic of technical excellence supported by production efficiency.
Read More
The success of the Bandvulc brand can be attributed to our innovation, reputation for performance and our ability to deliver bespoke solutions for our clients. With investment in time, people and machinery, our core focus remains fixed upon quality and safety, which are central to our business strategy and are part of the fabric of daily life.
We operate a number of businesses which provide a whole life cost approach to fleet tyre management solutions including new tyres, retread tyres and casing management.
Our in-house R&D centre and rubber mixing facility (BV Mixing) mean that we can design and build unique and specific products for the UK & Irish markets, as well as high performing products for long distance, regional and on/off-road applications.
Tyres are engineered and manufactured in the UK
One of the largest retreading organisations in Europe
Manufacturing a retread every 1.5 mins
Over 70% of all UK grocery deliveries are made on Bandvulc tyres
At Bandvulc, we are convinced that the recycling of truck tyres through retreading plays a significant role in European plans to reduce the use of raw materials and waste production. Constant investment in the upgrade of our production facilities combined with in-house research to develop new tread compounds and tyre profiles ensures that we meet the ever-increasing demands of the modern transport industry.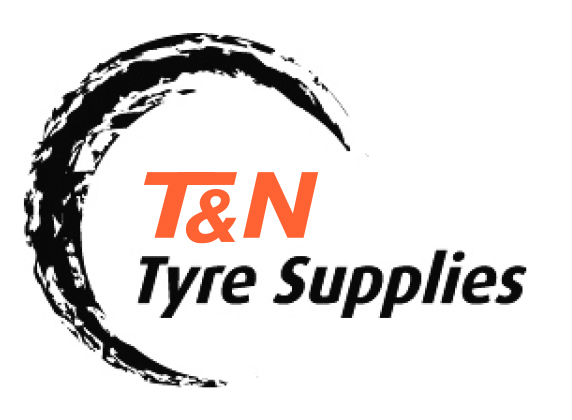 T&N Tyre Supplies
Is a premier commercial retread tyre manufacturer with a long pedigree in high quality, technology driven production.
We are wholly committed to delivering the significant evidence based, economic and environmental benefits of truck tyre retreading, to customers without compromise on high quality performance.
Contact us at info@tntyres.com to realise the benefits to your business of a quality retread tyre